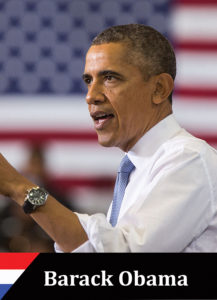 Learning about history and politics may not always be the most exciting thing for students, especially younger ones. While educators try their best to make learning fun and interesting, outside resources are often needed. That is why it is one of our main goals to make a product that is both fun and informative.
By documenting major political events and the politicians involved, our trading cards are for both collectors and educators. What better way to teach students about current events than to give them something that they can hold in their hands? Much like collecting baseball cards, political trading cards can become treasured items for students.
To help educators, we are encouraging them to contact us for special bulk pricing for their classrooms.